The official top-level domain name for Russia is a top choice extension for Russian residents and for people doing business in/with Russia. Learn more about this TLD and how you can get your .RU today with just a few clicks.
Why the .RU domain?
.RU is a very popular domain extension on the huge business and personal website scene, making it a great choice for your Russian based websites. If you are looking to make an impact within the vast and rapidly changing Russian market place or you want to express yourself through a personal page in Russia, you should take a look at the .RU TLD.
.RU Characteristics
The .RU TLD can be registered for 1 year at a time, and we will let you know when it is time to renew so you won't lose your domain name. If you already have your .RU web address registered somewhere else, you can transfer it over to us quickly and easily. You can also get the Russian domain you want and then park it until your website is ready with our unlimited parked domains service.
How to register a .RU domain?
NTC Hosting can provide you with the .RU TLD almost instantly, giving you everything you need for your Russian websites at an affordable price.
You can get the domain with a low-cost web hosting plan, or use our domain-only service - the free Domain Manager plan, which includes a set of domain control features.
Through the point-and-click Domain Manager interface going with your .RU domain, you can edit the domain's name servers, set custom DNS records (like AAAA records, SRV records, CNAME records, etc.), activate URL redirections, and more.
Other supported TLDs:
Generic (gTLDs): .com, .net, .org, .info, .biz, .mobi, .name, .we.bs, .co, .pro
Country-code (ccTLDs): European ccTLDs: .at, .be, .de, .ch, .eu, .it, .me, .nl, .co.uk, .me.uk, .org.uk, .fr, .ru, .es, .se, .pl
American TLDs: .ca, .us, .com.mx
Asian ccTLDs: .asia, .cn, .com.cn, .org.cn, .net.cn, .in, .jp, .ws, .tw, .com.tw, .org.tw, .idv.tw, .co.il, .ph
Australian ccTLDs: .com.au, .net.au
Oceanian ccTLDs: .cc, .co.nz, .net.nz, .org.nz, .nu, .tv
African ccTLDS: .co.za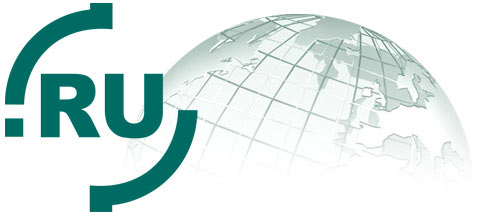 | Period | .ru + Hosting | .ru Only |
| --- | --- | --- |
| 1 year | FREE | $7.00 |
Feature explanation:
.RU Registrar-Lock

– allows the domain owner to lock his/her domain name, in order to avoid unauthorized, or accidental changes to the domain name.

.RU Transfer

– means change of the domain registrar; usually 1 year is added to the registration upon successful completion of the transfer. Domain transfer fee is equal to the domain registration fee. In some cases, an EPP authorization key is required. It must be obtained from the domain's current registrar.

.RU Edit WHOIS

– allows the publicly displayed WHOIS information of the domain name to be edited.

.RU ID Protect

– allows protection of the publicly available WHOIS information by replacing it with fictitious information.

.RU Registration Period

– various TLDs can be registered for different periods.

.RU Single registration/transfer

– this refers to the price of a 1-year registration/transfer for a particular TLD, purchased with a web hosting plan. For the majority of TLDs, the minimum registration period is 1 year. For the TLDs marked with "*" this period is 2 years.