You are looking for a fast and cheap .CA domain registration or transfer? NTC Hosting is offering you the opportunity to register your new .CA domain or transfer your existing one if you have such registered with another company. Not only shall we register or transfer your .CA domain, we'll also give you free of charge a multi-functional Domain Manager that will help you to fully manage your Internet presence without any hassle.
Registration of a .CA domain name
The .CA domain is the official country code top-level domain for Canada, meaning that a .CA registrant must match some basic registrant requirements, defined by the domain's registry. .CA is applicable to all Canadian citizens, permanent residents of Canada, legally recognized Canadian organizations, foreign residents of Canada who are trademark holders. Registrants can choose between a variety of .CA domains - from the top-level .CA to second level geographic domains defined by the registry.
How to register a .CA domain name
To get your .CA domain registered or transferred over to NTC Hosting, you simply need to specify your choice and go through the quick sign-up procedure. We'll activate the .CA domain registration or transfer as soon as we receive and approve your request, saving you any further formalities. Each domain you register with us comes with a set of DNS control options such as Custom MX & A Records, CNAME Records, NS Records, SRV Records, etc. You can register your .CA domain for up to ten years in advance! Also, our advanced Domain manager will provide you with the option to use the Parked domains function if you want to preserve your .CA domain for feature use. Another useful option for your .CA domain is to purchase a WHOIS ID protection service which will increase your domain's security.
| | |
| --- | --- |
| Registry | CIRA |
| Introduced | 1987 |
| Type | Country code top-level domain |
| Registration period | 1-10 years |
| Transfer options | Yes |
| Edit WHOIS | Yes |
| ID Protection | No |
Other supported TLDs:
Generic (gTLDs): .com, .net, .org, .info, .biz, .mobi, .name, .co, .pro, .website, .services, .solutions, .space, .xyz, .club, .news, .top, .company, .deals, .guru, .ninja, .site, .family, .party, .online, .tech, .fun, .press, .store
Country-code (ccTLDs): European ccTLDs: .at, .be, .de, .ch, .eu, .it, .me, .nl, .co.uk, .uk, .me.uk, .org.uk, .fr, .ru, .es, .se, .pl, .pt, .dk, .fi, .no, .gr
American TLDs: .ca, .us, .com.mx, .mx
Asian ccTLDs: .asia, .cn, .com.cn, .org.cn, .net.cn, .in, .jp, .ws, .tw, .com.tw, .org.tw, .idv.tw, .co.il, .ph, .qa, .ae, .ie
Australian ccTLDs: .com.au, .net.au, .org.au
Oceanian ccTLDs: .cc, .co.nz, .net.nz, .org.nz, .nu, .tv
African ccTLDS: .co.za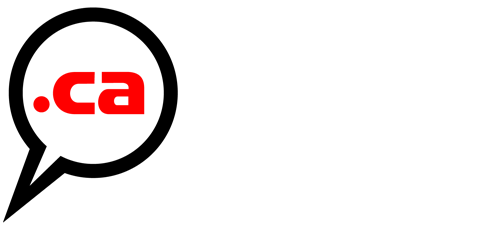 | Period | .ca + Hosting | .ca Only |
| --- | --- | --- |
| 1 year | $14.00 | $14.00 |
| 2 years | $28.00 | $28.00 |
| 3 years | $42.00 | $42.00 |
| 4 years | $56.00 | $56.00 |
| 5 years | $70.00 | $70.00 |
Feature explanation:
.CA Registration Period

– register/renew your .CA domain name for a 1-10 year period at a time; the more years you register it for, the less concerned you will be for its future management;

.CA Transfer

– transferring a .CA domain equals a change of its registrar, which usually adds 1 year to the domain`s expiry date; an EPP authorization key is required for the procedure to be completed successfully; you can get it from your previous domain registrar;

.CA Status Alerts

– these are short warning e-messages sent to inform you of the domain`s upcoming expiry date;

.CA Domain Parking

– get your desired .CA domain with NTC Hosting and direct it to a parking page or to a real website with a click until you are ready to kickstart your own website online;

.CA Domain Manager

– this is a web-based domain management interface, representing a section of your Control Panel, which will give you total control over your .CA domain;

.CA Custom DNS Records

– a wide range of DNS management options - A, MX, AAAA, NS, SRV, TXT records - that you can set/update for your .CA domain at any time;

.CA Subdomains

– you can set a number of subdomains to your .CA domain, as their number is defined by the type of the hosting plan that you have selected to use;