The Internet has established itself as a key advertising channel in recent years and making use of its huge potential for appealing to the public's attention is a priority task for many businesses. Imperative ad phrases like 'Do it', 'Get it', 'View it', 'Snatch it' are streaming from every part of the web as resolute calls to action targeted at the site visitors. That ad language has proven to work as long as it is used with the intent of delivering the anticipated value to the visitors. The good news for site owners is that now their ad campaigns can be more straightforward than ever with the use of an .IT domain name.
Why register an .IT domain?
Introduced as the official Internet country code for Italy (IT coming from the ISO abbreviation of Italy), the .IT domain was quickly recognized as a perfect medium for conveying ad messages to the Internet audience. What a better way to embed your call to action message in the domain name itself! Appealing to your target customers or community members can be done through the very website name, in a concise and logically structured way.
Apart from a huge advertising power, the .IT domains also offer domain owners a perfect TLD choice for sites focused on various actual technologies like the Internet Technology, the Information Technology or the Intelligent Technology (IT can be considered as an acronym of all those IT-industry technologies).
.IT domain registration requirements
.IT domains are open for registration to individuals and companies located in the European Union. They are generally accessible to the Internet public at the top level. There are, however, a number of second-level .IT domains that have been reserved for the regions (e.g. .campania.it), provinces (e.g. .naples.it) and municipalities of Italy, as well as for the Italian Government (.GOV.IT), and educational institutions (.EDU.IT).
.IT domain management options
Get your unique .IT domain name now and enjoy a feature-rich .IT Domain Manager with plenty of options such as .IT Domain Parking and setting Custom DNS Records, among them MX and A Records, NS Records, AAAA Records, SRV Records, TXT Records, etc.
| | |
| --- | --- |
| Registry | IT-NIC |
| Introduced | 1987 |
| Type | Country code top-level domain |
| Registration period | 1 year |
| Transfer options | Yes |
| Edit WHOIS | Yes |
| ID Protection | No |
Other supported TLDs:
Generic (gTLDs): .com, .net, .org, .info, .biz, .mobi, .name, .co, .pro, .website, .services, .solutions, .space, .xyz, .club, .news, .top, .company, .deals, .guru, .ninja, .site, .family, .party, .online, .tech, .fun, .press, .store
Country-code (ccTLDs): European ccTLDs: .at, .be, .de, .ch, .eu, .it, .me, .nl, .co.uk, .uk, .me.uk, .org.uk, .fr, .ru, .es, .se, .pl, .pt, .dk, .fi, .no, .gr
American TLDs: .ca, .us, .com.mx, .mx
Asian ccTLDs: .asia, .cn, .com.cn, .org.cn, .net.cn, .in, .jp, .ws, .tw, .com.tw, .org.tw, .idv.tw, .co.il, .ph, .qa, .ae, .ie
Australian ccTLDs: .com.au, .net.au, .org.au
Oceanian ccTLDs: .cc, .co.nz, .net.nz, .org.nz, .nu, .tv
African ccTLDS: .co.za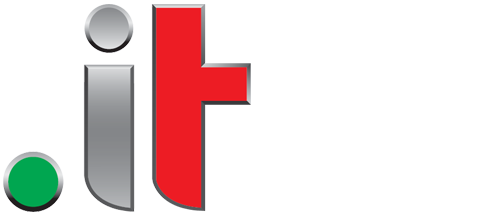 | Period | .it + Hosting | .it Only |
| --- | --- | --- |
| 1 year | FREE | $9.00 |
Feature explanation:
.IT Registration Period

– this is the number of years your domain can be registered for; you can get your .IT domain for up to 1 year in advance;

.IT Status Alerts

– those are email notifications sent to inform you of the domain`s upcoming expiry date;

.IT Domain Parking

– you can register an attractive .IT domain name with NTC Hosting and keep it parked (pointing to a parking page or to a real website) until you are ready to launch it online;

.IT Domain Manager

– an advanced domain management interface integrated into your Web Hosting Control Panel, from where you can manage your .IT domain;

.IT Custom DNS Records

– a set of DNS control options for your .IT domain such as A, MX, AAAA, NS, SRV, and TXT records;

.IT Subdomains

– you can set unlimited subdomains to your .IT domain; their exact number is dependent on what hosting plan you have selected;