What makes the combination between Linux, one of the oldest and most preferred operating systems in the world, and Apache, an open-source web server platform, so efficient and widely popular today? Why have we, at NTC Hosting, chosen to base our hosting services on the stable Linux-with-Apache solution? The answer is simple - over the years, this has proven to be the most reliable and flexible platform for running high-quality web hosting services worldwide.
Why is Debian Linux stable?
Debian GNU/Linux, or simply Debian, is free open-source Unix-based software, capable of serving over 10 different computer architectures. It is based on the Linux kernel and lies in the basis of many OS distributions such as: Ubuntu, Knoppix, Linspire, Kanotix, Dreamlinux, LinEx, etc. Debian was initially created in 1993 and since then has always been in the top 5 Linux distributions.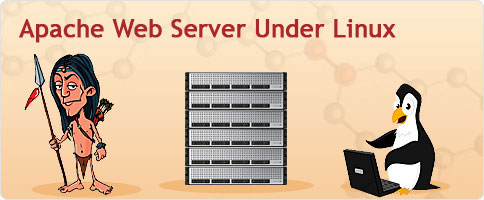 Each Debian version is being developed for 18 months and gets thoroughly tested before being released. This assures that each release is more than stable, since the testers are some of the most capable system administrators and developers. This is why, when the time came for the choice of an OS for our hosting network, Debian was the logical one. This is why we are able to keep our prices low and offer cheap web hosting plans and keep our servers stable for the proper functionality of all websites.
Why is Apache stable?
The Apache HTTP Server, or simply Apache, is an open-source web server aimed at serving a great deal of widely popular modern web platforms and operating systems (Unix, Linux, Windows, Solaris, Mac OS X, etc). It ensures HTTP service delivery in accordance with the latest HTTP standards, boasting a wide range of functionalities such as support for CGI (Common Gateway Interface) and SSI (Server Side Includes). Apache is the result of the work of many qualified engineers and programmers, and is in development since 1993. Today, Apache web servers power almost 50% of the websites on the Internet and more than half of the most popular and traffic-intensive websites, serving both static and dynamic web pages to the web surfer.
Just like with Debian, when we first considered starting a hosting enterprise, the Apache web server was the obvious solution for a web server software platform.
Stable Linux with the Apache Web Server
As you can see, Linux and Apache represent a very stable and proven web hosting platform, on which you can build any kind of site, dynamic or static, starting from a small personal web page, blog or a gallery, and moving to high-profile corporate websites and portfolios, without worrying about server stability or functionality.
With any of the hosting packages offered by NTC Hosting you are guaranteed that the received services are based on the LAMP platform, i.e. that they use the highly effective combination between the Linux (Debian) OS, the Apache server, and our MySQL hosting and PHP hosting solutions. No matter what type of package suits your needs, you get all the necessary resources for running your personal/business website in an advanced Apache-Linux web hosting environment.