With Japan having one of the leading industries in the world and boasting one of the highest rates of Internet technologies usage, its official top-level domain - .JP, has turned into a top choice for both businesses and individuals in the country.
Why register a .JP domain?
Japanese companies have in time discovered the potential of building a corporate web presence under their country domain for more precise targeting and better monetary results. Japanese residents, in turn, have in their majority preferred the .JP extension for their domains over the popular generic TLDs largely due to its strong identity value.
Second-level JP. domains
.JP domains are freely available at the second level to Japanese entities. Like most ccTLDs, .JP is characterized by several restricted-use second-level domains such as: .AC.JP (for academic institutions), .ED.JP for (for educational institutions under 18), .GO.JP (government ministries), .NE.JP (for network service providers), .OR.JP (for non-profit organizations), .CO.JP (for incorporated companies), etc.
.JP domain registration requirements
Since Japan is widely open to the foreign world, both in terms of economics and social life, the .JP domains are also accessible to non-Japanese companies, organizations and individuals. Each .JP registrant is required to have a permanent contact address and phone number in Japan. Also, most of the registrant information must be written with Japanese characters, while for the remaining fields you may use alphabet.
.JP management options
You can register your own .JP domain name anytime now for 1 year and enjoy a feature-rich .JP Domain Manager with many control options such as .JP Domain Parking, Full Whois Management, Custom DNS Records setting, among them MX& A Records, NS Records, AAAA Records, SRV Records, TXT Records, etc.
| | |
| --- | --- |
| Registry | Japan Registry Service |
| Introduced | 1986 |
| Type | Country code top-level domain |
| Registration period | 1 year |
| Transfer options | Yes |
| Edit WHOIS | Yes |
| ID Protection | No |
Other supported TLDs:
Generic (gTLDs): .com, .net, .org, .info, .biz, .mobi, .name, .co, .pro, .website, .services, .solutions, .space, .xyz, .club, .news, .top, .company, .deals, .guru, .ninja, .site, .family, .party, .online, .tech, .fun, .press, .store
Country-code (ccTLDs): European ccTLDs: .at, .be, .de, .ch, .eu, .it, .me, .nl, .co.uk, .uk, .me.uk, .org.uk, .fr, .ru, .es, .se, .pl, .pt, .dk, .fi, .no, .gr
American TLDs: .ca, .us, .com.mx, .mx
Asian ccTLDs: .asia, .cn, .com.cn, .org.cn, .net.cn, .in, .jp, .ws, .tw, .com.tw, .org.tw, .idv.tw, .co.il, .ph, .qa, .ae, .ie
Australian ccTLDs: .com.au, .net.au, .org.au
Oceanian ccTLDs: .cc, .co.nz, .net.nz, .org.nz, .nu, .tv
African ccTLDS: .co.za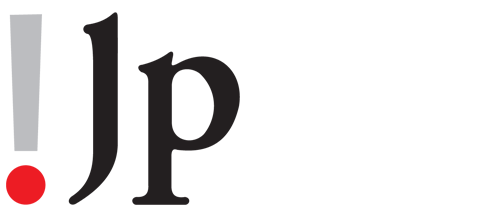 | Period | .jp + Hosting | .jp Only |
| --- | --- | --- |
| 1 year | $38.00 | $38.00 |
Feature explanation:
.JP Registration Period

– you can register your unique .JP domain for 1 year in advance;

.JP Edit WHOIS

– an option to edit the publicly displayed WHOIS information of your .JP domain name anytime;

.JP Status Alerts

– warning emails informing you of the domain`s upcoming expiry date;

.JP Domain Parking

– you can register a cool .JP domain with NTC Hosting and park it (point it to a parking page or to a real website) until you are ready to launch your website online;

.JP Domain Manager

– a fully featured domain management interface from where you can manage your .JP domain;

.JP Custom DNS Records

– a set of DNS control options for your .JP domain (A, MX, AAAA, NS, SRV, TXT records) accessible through an advanced DNS Manager;

.JP Subdomains

– you can set multiple subdomains to your .JP domain name; their exact number is defined by your particular hosting plan;