You are searching for a good domain name for your business website, but the most suitable .com versions for you have already been taken? We, at NTC Hosting, recommend that you try a .BIZ domain - another popular, commercially oriented domain extension that will surely give you good credits online. If you already have a .BIZ domain registered somewhere else - simply transfer it over to us. We offer an all-inclusive domain DNS management service for full control over your online presence.
The .BIZ TLD
The .BIZ top-level domain, as its name implies (a phonetic spelling of the first syllable of 'business'), was initially created to be used by businesses only. Created at the very beginning of this century (2001), the .BIZ TLD had a special mission - to provide businesses with the possibility to register well ranking domain names that were no longer available with the .COM or .NET extension. However, the .BIZ domain gained popularity and now it is available to anyone for any use, without any particular legal restrictions. .BIZ is administered by Neulevel.
The .BIZ TLD with NTC Hosting
With NTC Hosting you can get your .BIZ domain up and running online in minutes. Whether you need to register a brand new domain for free with a hosting account, or wish to simply transfer your existing domain over to our company, we'll gladly help you out. Along with the name itself, you also get a bunch of domain management options and a stable hosting platform, powered by the powerful combination of Linux and Apache that will give you 100% control over your business web presence.
| | |
| --- | --- |
| Registry | Neustar |
| Introduced | 2001 |
| Type | Generic top-level domain |
| Registration period | 1-10 years |
| Transfer options | Yes |
| Edit WHOIS | Yes |
| ID Protection | Yes |
Other supported TLDs:
Generic (gTLDs): .com, .net, .org, .info, .biz, .mobi, .name, .co, .pro, .website, .services, .solutions, .space, .xyz, .club, .news, .top, .company, .deals, .guru, .ninja, .site, .family, .party, .online, .tech, .fun, .press, .store
Country-code (ccTLDs): European ccTLDs: .at, .be, .de, .ch, .eu, .it, .me, .nl, .co.uk, .uk, .me.uk, .org.uk, .fr, .ru, .es, .se, .pl, .pt, .dk, .fi, .no, .gr
American TLDs: .ca, .us, .com.mx, .mx
Asian ccTLDs: .asia, .cn, .com.cn, .org.cn, .net.cn, .in, .jp, .ws, .tw, .com.tw, .org.tw, .idv.tw, .co.il, .ph, .qa, .ae, .ie
Australian ccTLDs: .com.au, .net.au, .org.au
Oceanian ccTLDs: .cc, .co.nz, .net.nz, .org.nz, .nu, .tv
African ccTLDS: .co.za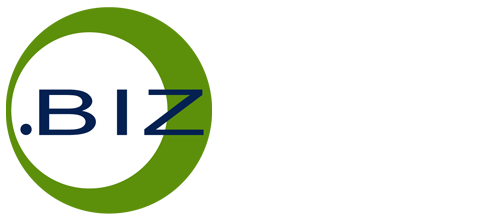 | Period | .biz + Hosting | .biz Only |
| --- | --- | --- |
| 1 year | $10.00 | $13.00 |
| 2 years | $23.00 | $26.00 |
| 3 years | $36.00 | $39.00 |
| 4 years | $49.00 | $52.00 |
| 5 years | $62.00 | $65.00 |
Feature explanation:
.BIZ Registration Period

– register or renew your .BIZ domain for 1 to 10 years at a time; a multi-year registration/renewal will help you feel safe for your domain for a long time;

.BIZ Transfer

– transferring a domain represents a change of your .BIZ domain`s registrar; usually a .BIZ transfer adds 1 year to the domain`s expiry date; we need your domain`s EPP authorization key to initiate the transfer;

.BIZ Registrar-Lock

– you can block the status of your .BIZ domain name against any unauthorized or accidental changes to its settings;

.BIZ Edit WHOIS

– with this option you can modify the WHOIS contact details for your domain name at any time; mind that they are publicly available online by default;

.BIZ ID Protection

– enables you to protect your .BIZ domain`s private WHOIS information by switching from a public domain registration to a private unlisted registration;

.BIZ Status Alerts

– real-time warning email messages sent to inform you of the domain`s upcoming expiration deadline;

.BIZ Domain Parking

– register a desired .BIZ domain name with NTC Hosting and direct it to a parking page or to a real website until you are ready to launch it online;

.BIZ Domain Manager

– a web-based advanced domain management interface, integrated into your Control Panel for total control of your .NET domain;

.BIZ Custom DNS Records

– a variety of DNS settings - A, MX, AAAA, NS, SRV, TXT records that you can set for your .BIZ domain through your Control Panel;

.BIZ Subdomains

– multiple subdomains can be created for your .BIZ domain name; their maximum number depends on the hosting plan type you have selected;